If you're hoping to make your property stand out, from a business perspective or simply because you're after something a little more unique, there are many surfaces, including facades and interior doors, that can be utilised in a range of ways in order to make this happen. When these materials become tired or lack the appearance you wish to achieve, they can easily be updated through on site spraying services, allowing you to change the colour, effects and patterns of your cladding while also protecting the materials for many years to come.
A particular technique for achieving long-lasting and effective results that has become increasingly sought after is powder coating steel. This is because it not only provides an attractive aesthetic but it also substantially reinforces the substrate. Before deciding whether this could be a good option for your property, take a look at the different things you'll need to consider before going ahead with this particular coating and other solutions that could be more beneficial and easier to achieve the same results.
All You Need To Know About Powder Coating Steel
It's important to find professionals who not only have a lot of experience in steel coatings but also understand the problems that can occur and how to rectify them effectively. As there is a lot to consider when enquiring about powder coatings, we have combined all of the information you may need to know, including the problems that can occur if the project is not completed by experienced technicians.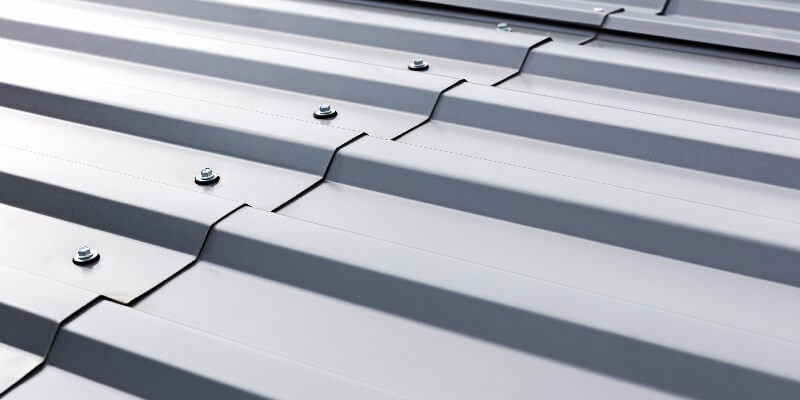 Put simply, galvanising is the process in which steel is covered in a protective layer of zinc, which is most commonly done through a hot-dip technique. The steel substrate is submerged in a molten solution of zinc in order to effectively cover the entire surface. There are various benefits to galvanising steel, including its sustainable properties and durability; take a look at this article from the Galvanisers Association for a full explanation of why steel must always be galvanised. If your property has steel surfaces, applying a powder coating to them could be a great option for all of these reasons.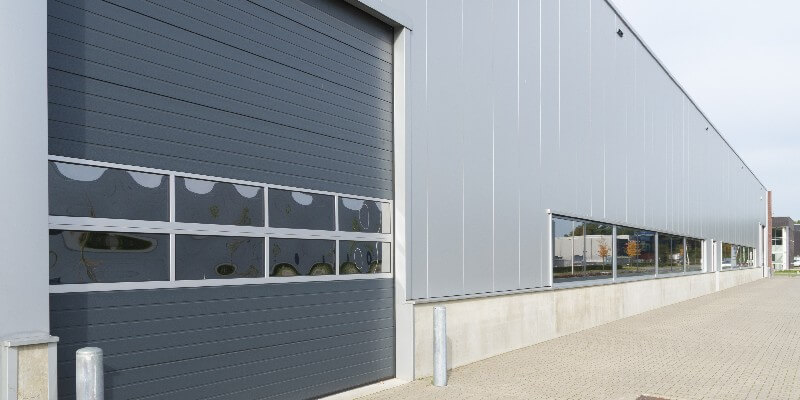 The main difference between a regular liquid and powder coating is the finish that it creates. Once a powder coating is applied, it is cured under intense heat, which in turn creates another skin type layer to the substrate, adding an extra form of protection. Powder coatings produce a seamless finish with the added benefit of protection against external elements – often keeping surfaces rust-free for periods of up to 50 years. Powder coatings are generally applied to metals, including steel or iron, making galvanised steel the perfect candidate. Combining a galvanised substrate with the powder technique creates a duplex coating, helping to maximise the lifespan of a building's structure.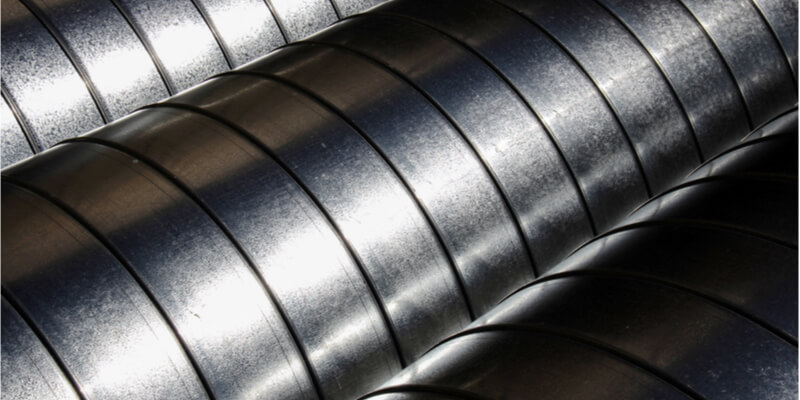 There are a few rules to follow when preparing galvanised steel, which is why employing experienced technicians is an absolute must. To prepare the substrate effectively, the following stages must be followed:
Any damage or defects to the galvanised steel should be removed or rectified before the powder coating is applied, which should be done within 12 hours of galvanisation for best results.
The surface must be thoroughly cleaned and dry before the coating is applied. Take care not to use highly acidic solutions to clean the steel, as this can result in stripping the zinc from the surface.
In order for the steel to take the coating effectively, the surface must be profiled and free of any protrusions before applying the powder. This can be done via a range of methods, but again, care must be taken not to remove the zinc layer from the steel's surface.
The substrate should be primed before applying the powder coating to ensure optimum adherence. An example of this could be the use of a phosphate treatment, applied to the steel for a few minutes before being washed away and left to dry, ready for the powder coating.
For an in-depth look at how to thoroughly prepare galvanised steel for powder coatings, take a look at this detailed guide from Wagner Companies.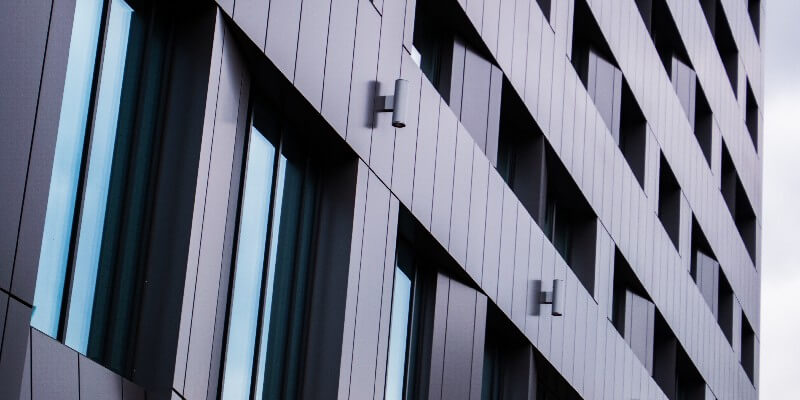 Powder coating is used for multiple reasons, whether it is to protect the cladding or to decorate with a vast range of colours and finishes. When completed by professionals, you can utilise the array of colours available to create features, patterns and colour match to existing cladding or to your branding. Just some of the many advantages to having powder coating include the following:
Durable – one of the most long-lasting and colour durable solutions available, providing you with vibrant colours that will last for many years to come.
Environmentally friendly – liquid applications contain solvents that pollute the environment; this is due to volatile organic compounds.
Reduces health hazards – there is less chance of nose, mouth or throat irritation. Not only this, but the powder coating can also easily be removed from the skin, making it less likely to cause irritation.
Cost-effective – the components of powder coating are cheaper than liquid solvents, making it a more cost-effective solution.
Cleaner to use – as powder coatings are easy to clean, it ensures that your property remains in immaculate condition.
However, it is important to note that powder coating steel requires the cladding to be taken off the property at to a specialist booth for off-site spraying.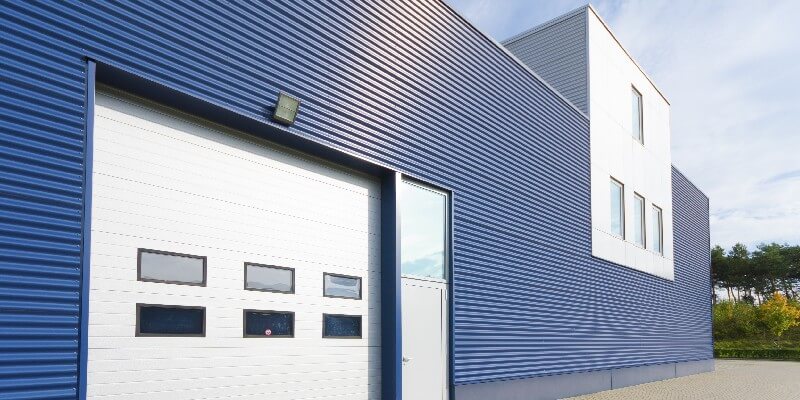 While powder coatings are regularly applied to galvanised substrates, there are still several issues that can occur if it is not done correctly. Research is ongoing into the three main problems that are associated with this technique, so they have improved since the method was first developed in the 1960s, but nevertheless, it continues to be an issue. The most common of these include:
Pin Holing – This problem refers to the minute gas bubbles that form during the curing period once the coating has been applied. They look unattractive and can also create exposed areas on the surface that are not as durable.
Poor Adhesion – During the hot-dip galvanising process that we mentioned earlier, the last stage involves the substrate being quenched in water to allow easier handling. This, unfortunately, interferes with the phosphate priming treatment that needs to take place before the powder coating is applied – making it essentially ineffective. In order for the priming treatment to work, the quenching process must be avoided for any galvanised surfaces that are also going to be powder coated. This ensures that the phosphate treatment and, ultimately, the finished powder coating, adheres correctly to the steel substrate.
Incomplete Curing – As mentioned, once the powder coating is applied, it needs to be sufficiently cured under the correct level of heat. Enough curing time needs to be allowed for the coating to be fully effective.
For a much more in-depth look at the science behind these common problems, take a look at Powder Coating Online for extensive explanations.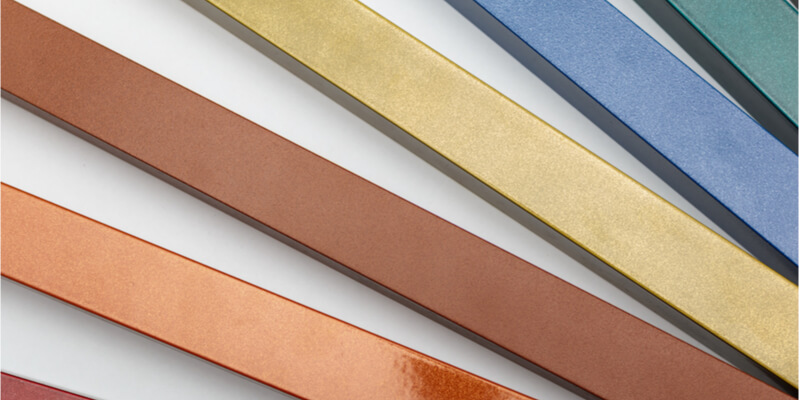 In terms of the longevity of the coating, it will depend on many factors as to how long it will remain in excellent condition. Some of these factors will include the quality of the preparation, the type of coating and what environment the product will be exposed to. In general, your powder coating will last up to 20 years, but if your property is exposed to large sums of UV, then this may break down the coating faster.
The different powder coatings will also have varying lifespans, so if thsi is an option that you consider, it will be important to make sure that you speak with our professionals about which is best for your property, as certain materials, colours and areas may require certain powder coatings. For example, coatings that include fluoropolymers and urethanes can last a lot longer. However, regardless of the coating you choose, they are designed to provide long-lasting solutions and protection against adverse weather conditions.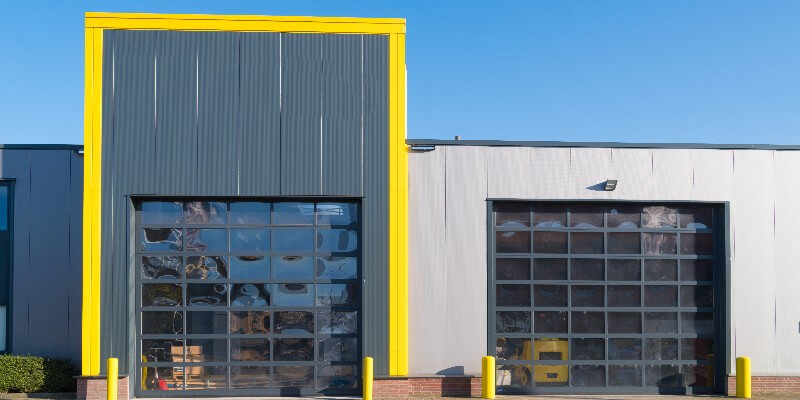 As mentioned previously, one of the major drawbacks to powder coating steel is that this method requires the cladding to be removed from the building and taken to a booth for off-site spraying. This can take a considerable amount of time and leave your property unprotected while the spraying is being complete.
For this reason, we always recommend having on site spraying to achieve protective and aesthetic coatings. The Just Spray team can achieve this by visiting your site with specialist equipment and spraying your property with specialist coatings to provide durability, longevity and aesthetically pleasing effects. Through onsite spraying, the team can also complete metal effects, allowing you to achieve modern and professional aesthetics on your cladding.
If your property needs a revamp in colour, or your cladding requires repairs and specialist coatings, we highly recommend taking a look at our recent projects for inspiration and contacting the Just Spray team to arrange your cladding spraying.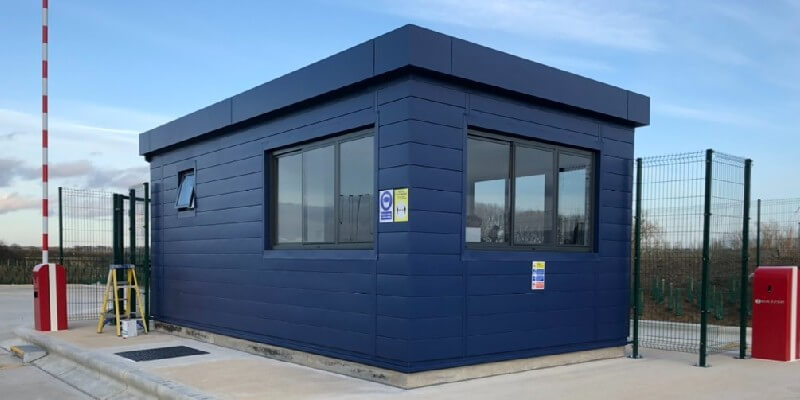 Project – Repair and Respray in Milton Keynes
Interested In Specialised Coating?
We recently carried out a project in Brighton in which we were enlisted by a company to rectify a previous powder coating completed by a different spraying specialist. Unfortunately, the galvanised steel coating had been applied incorrectly, which meant that it quickly began to deteriorate. For more information on the above project, along with our application process and photos, head over to our case study page!
Here at Just Spray, we have a range of specialist coatings, which we regularly carry out through our cladding spraying services as well as cladding repairs and much more. If powder coatings are something that you are interested in, don't hesitate to give the team a call, and we'd be more than happy to advise!