What The Client Wanted
We were asked by our client to complete a project at their newly built premises. When the building had been handed over to them, there were some minor works that needed to be done to repair dents, scratches and other small damages made by other trades.

Project Scope
Just Spray Project Prep
As this was a "make do" project that covered all areas of the building, it was important for our team to create a detailed plan of action. Due to the higher areas of damage that needed to be rectified, we used a scissor lift and cherry picker throughout the project.
Carrying out the project
The project involved a full cladding repair and cladding respray of the gatehouse, along with work on the main shed, which had lots of both low and high-level damage. To ensure that we could need the handover date for our client, our operatives worked as many hours as they could. All in all, the turnaround time on this project was just one week, and our client was thrilled with the quality of work undertaken.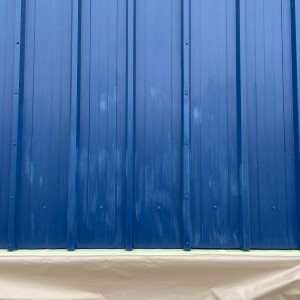 Before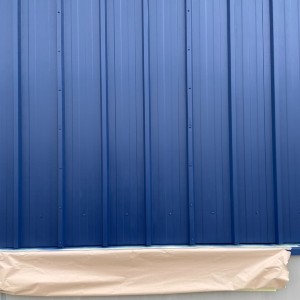 After
Services Used
Book Now and Get Your
FREE

Quotation On All Services.

Providing quotes completely free of charge with no obligation. Call today!