What The Client Wanted
Our client was carrying out some works on their unit and had ordered new white wall panels to install. However, once they arrived, they noticed that the panels were the wrong colour, so they asked our team to visit their site at short notice to complete onsite spraying.

Project Scope
Just Spray Project Prep
As the client needed the panels to be sprayed to the correct shade ahead of the installation date, it was vital that we could turn around this project quickly. We ensured that a detailed site survey was carried out and a method of works was put in place, allowing no room for error. A colour match was also taken ahead of time so that our in-house technician could create a bespoke coating.
Carrying out the project
This commercial spraying project involved no use of machinery and was completed in just one day to meet our client's specifications. Our operatives first primed the surface before applying the colour-matched coating.
As always, we provided our client with a daily report which they then signed off; this is sent to every client, regardless of the scale or length of their cladding spraying project.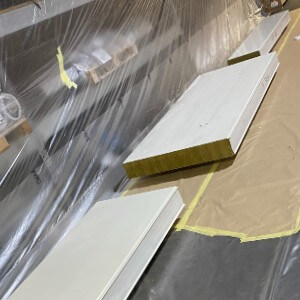 Before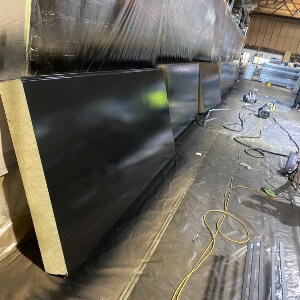 After
Book Now and Get Your
FREE

Quotation On All Services.

Providing quotes completely free of charge with no obligation. Call today!