What The Client Wanted
Our team visited a site in London after the client had a bad experience with another spraying company. Our team were asked to attend to rectify the works.

Project Scope
Just Spray Project Prep
Our site manager, Craig, visited the site to assess the work and establish the damage. Craig completed a site audit and used Just Spray stickers so that our operatives knew where to complete the work. It was established that the team were to complete cladding repairs and cladding spraying services.
Carrying out the project
This commercial spraying project was low-level work, but due to a very unlevel ground on an internal ramp, a spider machine was required to access the panels. The panels were sprayed with silver and black to match the Mercedes branding.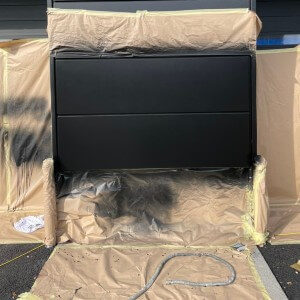 During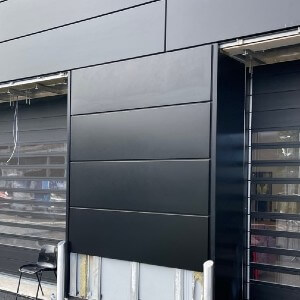 After
Book Now and Get Your
FREE

Quotation On All Services.

Providing quotes completely free of charge with no obligation. Call today!