What The Client Wanted
The client got in touch with the Just Spray team for commercial spraying, as they wanted their internal ceilings spraying.

Project Scope
Just Spray Project Prep
As all stores have the same colours to ensure the brand is consistent, it meant that we had to ensure that the colours used for the onsite spraying matched perfectly to their branding. Our Contracts Manager took a colour match sample to check that the colour was an identical match. It was established that an anthracite grey was an excellent match for this project.
Carrying out the project
To make sure we could meet the clients short deadline, we opted for an airless spraying system as it allowed us to cover a larger space. The store was well ventilated, allowing our team to carry out the work swiftly and to a high standard.
Work was completed using a scissor lift to ensure that all areas were accessible. All Just Spray operatives are IPAF trained – 3A and 3B trained as a standard – meaning safety and efficiency are obtained throughout the project. The client was very pleased with the project, and the results of their cladding spraying look great.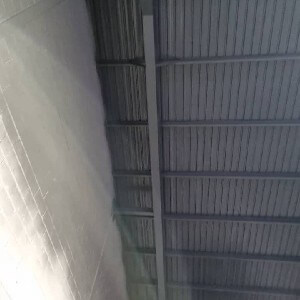 Finished Left Panels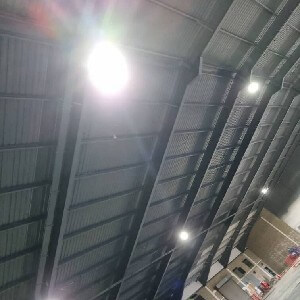 Finished Right Panels
Book Now and Get Your
FREE

Quotation On All Services.

Providing quotes completely free of charge with no obligation. Call today!