What The Client Wanted
With extensive experience in commercial spraying, our operatives are well-versed in tailoring their expertise to meet the nature of our client's sector. Recently, we completed an inside spraying project for Pepceuticals, a synthetic peptides manufacturing company, meaning that strict protocols needed to be implemented to ensure the results met with regulatory standards.

Project Scope
Just Spray Project Prep
Pepceuticals contacted Just Spray to complete on site spraying on their hygienic wall panels. They explained that if there were any small scratches or minor damage, the panels needed to be replaced. We worked with the client to create a project plan that aligned with their industry guidelines.
Carrying out the project
Our operatives used the HVLP spraying method to recoat Pepceuticals' wall panels in the shade Reinweiss for a consistent finish. All cladding spraying work was signed off by the client, reassuring that the standard of work met the industry regulatory standards.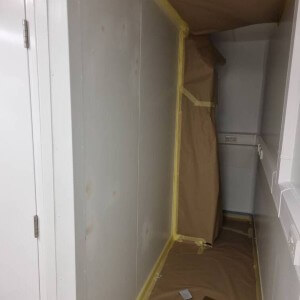 Before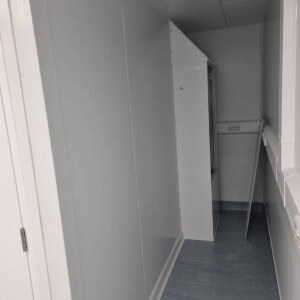 After
Book Now and Get Your
FREE

Quotation On All Services.

Providing quotes completely free of charge with no obligation. Call today!