What The Client Wanted
Our operatives recently worked on a project for Saniflo, completing onsite spraying on the entrance doors of their office in Watford.

Project Scope
Just Spray Project Prep
During the site survey, our client explained that the coating on the entrance doors had faded over many years of use, so they were hoping to revitalise their appearance with the help of our building painters. As the office was in use during the week, we also liaised a timeframe with the client to complete works without causing disruption.
Carrying out the project
All commercial spraying work was completed at the weekend while the office was closed to minimise impact. We carried out both outside and inside spraying, recoating the doors in the shade Brilliant Blue with a 30% gloss. The HVLP spraying technique was used, which is ideal for coating targeted areas for a neat, even finish, perfect for the nature of this project.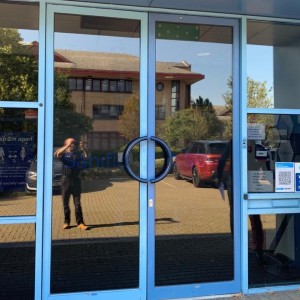 Before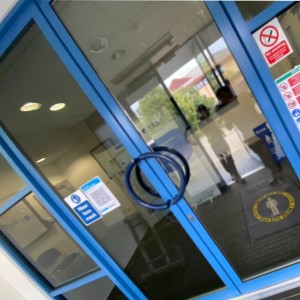 After
Book Now and Get Your
FREE

Quotation On All Services.

Providing quotes completely free of charge with no obligation. Call today!