What The Client Wanted
It is always great to have the opportunity to do something a little different, and this cladding spraying project is the perfect example. We were contacted by our client to complete curtain walling spraying on Crescent Hall in Luton. As this is a wedding venue, our clients wanted to spruce up the exterior by updating the colour of the curtain walling ready for the wedding season to begin.

Project Scope
Just Spray Project Prep
As the venue was in a public space, we had to prepare to work alongside visitors and passersby, ensuring optimum safety standards. We opted for using scaffolding, along with a Z45 cherry picker, to get this on site spraying project closed off as quickly and efficiently as possible.
Carrying out the project
Crescent Hall has a traditional brickwork design, which means that it was imperative to mask the areas surrounding the curtain walling before starting the project to prevent damage from overspray. Once prepared, our operatives resprayed the curtain walling in the shade Anthracite Grey from the RAL Classic collection.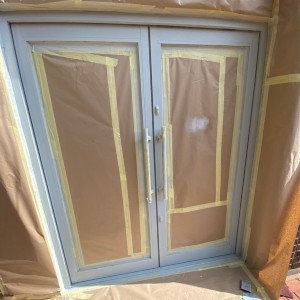 Before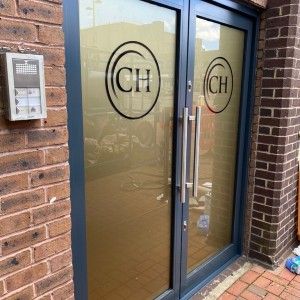 After
Book Now and Get Your
FREE

Quotation On All Services.

Providing quotes completely free of charge with no obligation. Call today!