What The Client Wanted
Our operatives recently travelled to Wales to complete panel repairs and on site spraying at Celtic Business Park. There was some damage to the white liner panels in one of the warehouses, which needed to be rectified before any commercial spraying could begin.

Project Scope
Just Spray Project Prep
As the panels were plain white and no specific shade, we did not need to colour match our coatings ahead of this cladding spraying project. We did, however, need to ensure that a small scissor lift was available for the duration of the project to allow our operatives to access the higher panels.
Carrying out the project
To ensure no overspray damage to the surrounding surfaces, all of the metal structures supporting the panels were masked before the cladding repairs, and respray commenced. We opted for using HVLP spraying as our application method due to its ability to create a softer spray for a more even finish while allowing our operatives to cover larger surface areas in less time.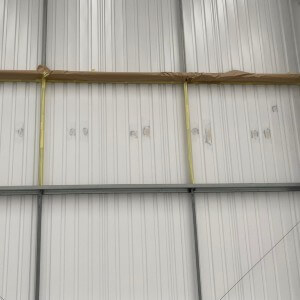 Before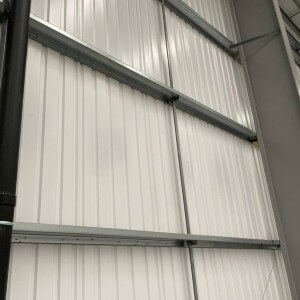 After
Book Now and Get Your
FREE

Quotation On All Services.

Providing quotes completely free of charge with no obligation. Call today!