What The Client Wanted
We have recently been working on a project with an ongoing client who has designed and constructed two striking new buildings in Oxford. These will be part of the Wadham College campus, used to create both an Undergraduate Centre and an Access Centre.

Project Scope
Just Spray Project Prep
This particular curtain wall repairs and spraying project was our 7th visit to the site, requested by the client to close off any snags. Much of the curtain wall had been damaged during the construction process, leaving scratches that our team were brought in to rectify.
Carrying out the project
Before spraying the surface, our operatives masked the areas around the curtain walling to ensure that there was no damage down to overspray.
To apply the paint, our team used HVLP (high volume low pressure) equipment, which is around twice as efficient as conventional spray paint guns, allowing us to achieve a seamless finish. For the paint colour itself, our client chose a modern combination of champagne and silver, which reflected the building's aesthetic.
All in all, this commercial spraying project took just one day to complete, which is fantastic work from our team!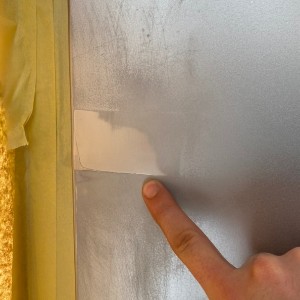 Before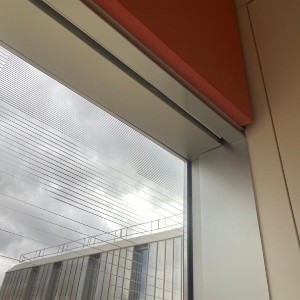 After
Project Gallery
The last 2 photos in our gallery are the final building designs showcasing how the new development will look when complete. Photo credit for these is to Colorminium.

Book Now and Get Your
FREE

Quotation On All Services.

Providing quotes completely free of charge with no obligation. Call today!