What The Client Wanted
We were instructed by a repeat client to attend a school extension project that was near completion to complete panel repairs and commercial spraying.

Project Scope
Just Spray Project Prep
Some of the cladding and flashings had been damaged during the construction process, so we concluded that repair and respray would be the best solution. All areas would be sprayed in Merlin Grey using our unique and custom colour match.
Carrying out the project
The humidity and temperatures are all in suitable tolerances to apply the coatings. As you can see in some of the images below, the panels did frost overnight, so we had to use heat guns to ensure that the panels were fully dry and at a suitable temperature to spray.
Thanks to the preparations put in place by our team, we managed to get the project done within the given timeframe despite dealing with frozen panels. The damaged cladding now looks as good as new!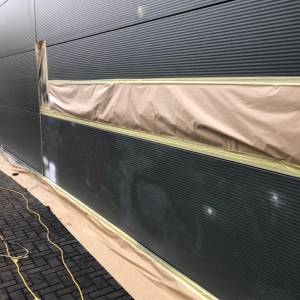 During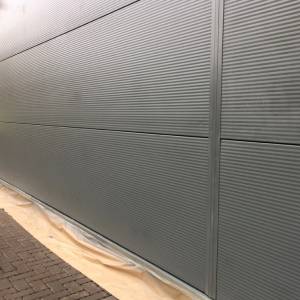 After
Services Used
Book Now and Get Your
FREE

Quotation On All Services.

Providing quotes completely free of charge with no obligation. Call today!