What The Client Wanted
We are currently working on a substantial data centre carrying out cladding repairs and onsite spraying to white liner panels that have become damaged during the construction process.

Project Scope
Just Spray Project Prep
Working in data centres requires a vast amount of experience and support, not just from a technical side. Before we can attend site, we ensure all of our operatives obtain the correct credentials to gain access through security.
Carrying out the project
On this particular site, we have 2 VOC monitors, which ensure that we can constantly monitor the VOC particles in the air. This reassures the safety of everyone in the area in which we are spraying. We have also supplied a number of extraction units and ducting to ensure fumes and dust are extracted to a suitable point.
Our Contracts Director also regularly attends the site to ensure a schedule of works is agreed with all parties and ensures maximum use of our operatives time whilst on site. Our client is also kept up to date on their project by receiving our operatives daily reports on the completion of each shift.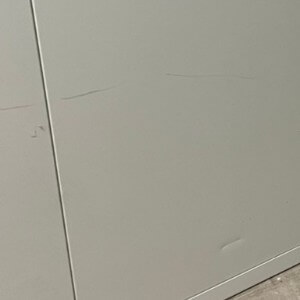 Before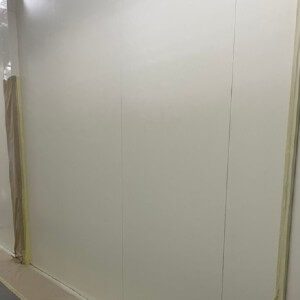 During
Services Used
Book Now and Get Your
FREE

Quotation On All Services.

Providing quotes completely free of charge with no obligation. Call today!