What The Client Wanted
We were instructed by this client to carry out panel repair and commercial spraying after the panels had been scratched, scuffed and dented. Due to it being a national rail station, works had to be completed out of hours between 11 pm and 5 am.

Project Scope
Just Spray Project Prep
Just Spray are well prepared to work with National Rail, London Underground and International Airports due to our extensive expertise, accreditations and equipment. Our team has the relevant and appropriate safety clothing and permits to be able to complete projects of this scale.
Carrying out the project
After a site survey and discussing client requirements, the team decided to use a RAL 5004, which is a black-blue classic colour that the team felt was appropriate for the project in question. To ensure that the project was completed to the highest standards, the team used a HVLP, which is a controlled High Velocity – Low-Pressure Spraying System. This system uses a lightweight air turbine for steady control to ensure a more precise finish. This project took the team four nights to complete, and the client was extremely pleased with the service received and the quality of work completed.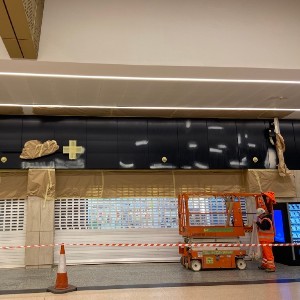 During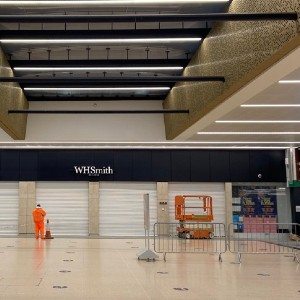 After
Services Used
Book Now and Get Your
FREE

Quotation On All Services.

Providing quotes completely free of charge with no obligation. Call today!