What The Client Wanted
We were recommended to this client by another company that uses our services. After a brief conversation with the client, we concluded that the best way we could evaluate the works would be for one of their team to provide us with a video directly from the site.

Project Scope
Just Spray Project Prep
After assessing the videos provided, we gave the client an estimation of costs with a maximum price for the works. We were then instructed to go ahead with the project.
Working abroad does create some challenges, so we needed to determine the most cost-effective and convenient way for our team to travel to the site. In this instance, we decided that driving and travelling on the Eurostar would be the quickest solution. It would also allow us to ensure that we had all the necessary equipment and tools we required.
Carrying out the project
To complete the project, our team worked both day and night shifts to work around other trades on the site. All cladding repairs and cladding spraying were complete within our estimated scheduled time frame and handed over snag-free, under the estimated budget.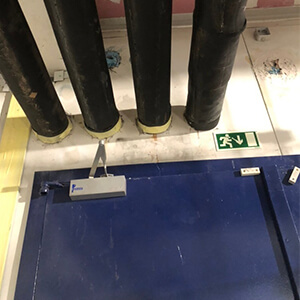 Before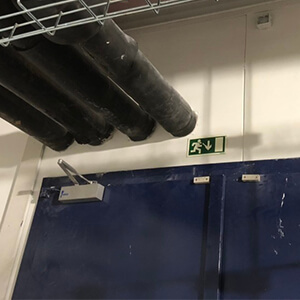 After
Services Used
Book Now and Get Your
FREE

Quotation On All Services.

Providing quotes completely free of charge with no obligation. Call today!