What The Client Wanted
We were instructed by this client to apply a roof coating to their asbestos roofing system. They had started carrying out dilapidation works to the roof, which meant that they already had all necessary safety precautions required to work at height. This included a full handrail and safety netting to the underside of the roof sheets.

Project Scope
Just Spray Project Prep
Due to the harmful nature of asbestos, it is imperative that only professionals work on the material. The roof had been cleaned prior to our arrival on site. This was completed by experts who understood the dangers associated with asbestos and have knowledge of how to dispose of the waste water appropriately.
Before we could begin applying a coating to the main roof, we carried out a full inspection, which highlighted any areas that were cracked and needed to be sealed.
Carrying out the project
We started the project by sealing and repairing all of the cracks using glass fibre and a Liquasil Non-Sag Sealer. Next, we treated all metal fixings with a Liquasil Corrosion Primer, which would prevent any rusting from breaking through the coating. It was then time to apply the Asbestoseal 20 to the full roof sections of the two adjoining units we were working on. This particular product was chosen as it protects the roof against future deterioration, guaranteeing reliability.
For similar work to be complete to your property, please feel free to speak with our team about roof sheet repair and commerical spraying.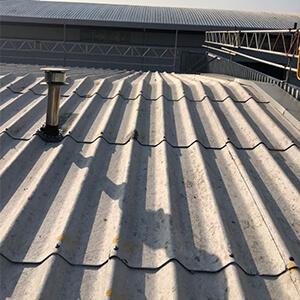 Before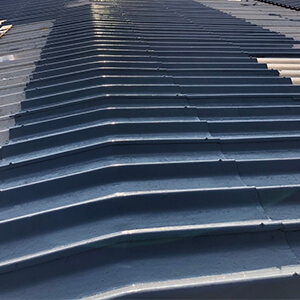 After
Services Used
Book Now and Get Your
FREE

Quotation On All Services.

Providing quotes completely free of charge with no obligation. Call today!