What The Client Wanted
We were contacted by this repeat client to attend a near completion site to carry out some works. This included minor cladding repairs and cladding spraying to damaged panels, as well as scratched doors and window sills; all of which were caused during the construction process.

Project Scope
Just Spray Project Prep
During the site survey, we spent time assessing the damaged panels and devising a plan which would maximise results. While on the site, the client also asked whether we would spray some light fittings in a bespoke colour, which of course, we were more than happy to do as we love jobs that are a little different to our typical projects.
Carrying out the project
Each of the two light fittings was sprayed in a different colour; these were RAL Design 190 70 35 and RAL Design 110 70 70. They came out fantastic, and we are so pleased with the results.
The damaged cladding, doors and window sills, on the other hand, were first repaired before being completely resprayed. This restored all surfaces to their original condition with no signs of previous damage.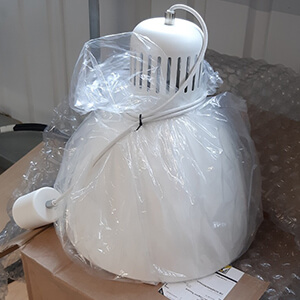 Before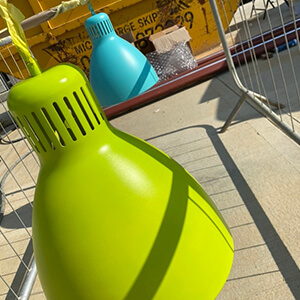 After
Services Used
Book Now and Get Your
FREE

Quotation On All Services.

Providing quotes completely free of charge with no obligation. Call today!