What The Client Wanted
The scope of work on this project included cladding repair and cladding spraying of panels that had been damaged during the construction process. The client also requested for our team to paint a unique, custom elevation in their corporate colours, which they provided a mock-up of to us.

Project Scope
Just Spray Project Prep
As always, before beginning the project, we schedule a site survey to discuss requirements with the client. This was particularly important as in this instance, our team needed to ensure that they selected the perfect shade to match the brand colours. To do this, we provided the client with colour spray out cards, which allowed them to confirm the colour before we attended the site to spray the building.
Carrying out the project
On a time and date that best suited the client, our team got started on repairing and respraying the building. They used RAL design colours to restore the panels, using both a cherry picker and scissor lift to facilitate the higher level works. The project went smoothly, and we are so pleased with the results.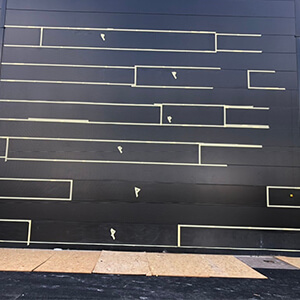 Before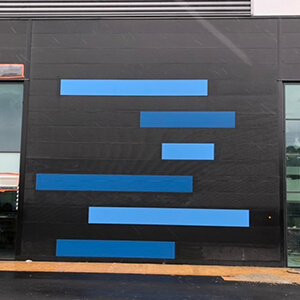 After
Services Used
Book Now and Get Your
FREE

Quotation On All Services.

Providing quotes completely free of charge with no obligation. Call today!