What The Client Wanted
A client had made an enquiry through the Just Spray website in regards to their property, requiring a full on site spraying of the Bullnose, curtain walling, cladding, doors, roller doors and canapes.
Project Scope
Just Spray Project Prep
After the client had made their enquiry, a member of the Just Spray team arranged a site visit to assess the property and conduct a full report, including all scopes of work that was then handed over to the client. When the team arrived back in the office, a quote was sent over to the client within 24 hours. Once this quote was accepted, the team arranged a date with the client to start the project.
To ensure that the work was completed to a high standard, our contracts director travelled to Scotland to meet with both our jet wash and operative team, as well as the client, to organise the pre-start. This included running through the full scope of the work, which is a step that is completed with all Just Spray projects and allows our team to carry out each task thoroughly.
Carrying out the project
Before work began, the jet wash team removed all flaking paint and debris from the areas that would be undergoing work. This ensures that when the new paint is sprayed onto the property, it provides a clean and smooth finish and minimises the risk of bubbling and cracking. During this process, a Z45 cherry picker and a self-levelling scissor lift were used to accommodate the team to safely reach the higher levels of the property. Just Spray operatives are IPAF certified at 3a and 3b standard, which allows them to maintain safety throughout the project.
Once washed, the building was then sprayed with RAL 7016 on the cladding panels, RAL 7045 on the curtain walling, canape, roller shutter and all doors were sprayed with a 2K paint. Travelling to Scotland on a weekly basis, along with the jet washing and spraying of the property, took just three weeks from start to finish. The client is thrilled with the results of their commercial spraying, and the property looks professional and presentable.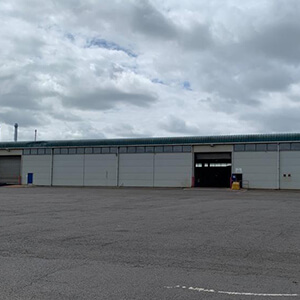 Before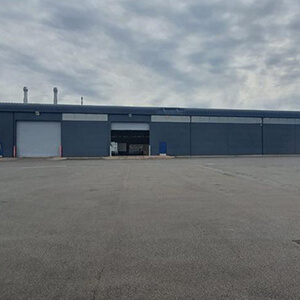 After
Services Used
Book Now and Get Your
FREE

Quotation On All Services.

Providing quotes completely free of charge with no obligation. Call today!