What The Client Wanted
A client contacted Just Spray with damage to four units that had been created through various trades during the completion of ongoing works. Repair and commercial spraying were required to the external panels, including the profiled panels, flashing damages and drip seals along with internal to panels.
Project Scope
Just Spray Project Prep
Much like all Just Spray projects, a site survey was completed along with a site audit pro. A site survey allows the team to identify any hurdles or issues that will need to be amended and repaired before the project can continue, ensuring that the team are able to maintain safety throughout the project. Along with the survey, a site audit pro helps to highlight specific issues, damage or anything else that the team identified during the survey. The site audit pro is then passed onto the team working on the client's project, and it ensures that every aspect of the project is completed to the highest standards, and the client is reassured that all damages are repaired for a thorough completion.
Carrying out the project
The team began by repairing the damage on the external panels, flashing and drip seals to ensure that the paint could be applied without creating further damage such as bubbling and cracking. The client decided to use a tartar colour coat prism in Zeus, which as you can see from the images below, seamlessly matches the existing colour of the panels. Due to the project being at a low level, there was no machinery required to complete this project, and it took just four days for the team to repair the panels and complete on site spraying.
Along with the external work completed, the Just Spray team also completed internal panel repair and respraying of a number of white lining panels, which completely transformed the property. Overall, the client was extremely impressed with the fast pace, high quality and eye for detail that our team produced throughout this project.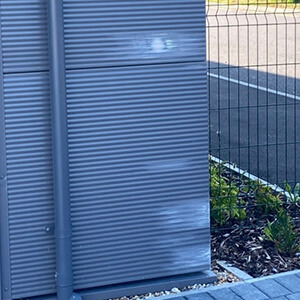 During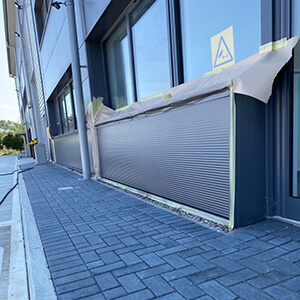 After
Services Used
Book Now and Get Your
FREE

Quotation On All Services.

Providing quotes completely free of charge with no obligation. Call today!