What The Client Wanted
Our most recent client based in Basildon contacted the team at Just Spray for a full exterior refurbishment. They were planning to rent out the property, which meant that ensuring it was in immaculate condition was imperative in attracting new tenants.
Project Scope
Just Spray Project Prep
Much like any other project, an initial site survey was vital in assessing the job at hand. As we knew that this would involve significant work on the entire building, our team took time familiarising themselves with the current condition of the building. This would allow them to get stuck in straight away without any hurdles in the way.
In this instance, all of the building needed to be on site spraying, and the survey concluded that a scissor lift would be necessary to reach the higher areas. As all Just Spray operatives are IPAF certified 3a and 3b as standard, it means that they are fully trained to operate all-access machinery.
Carrying out the project
Before we could begin commercial spraying on the building, we took time to thoroughly clean all surfaces using a jet washer, ensuring that all contaminants were removed. Failing to complete this step risks dirt and debris becoming trapped underneath the new layer of paint, making the finish uneven. To further prepare the surface, we removed all loose paint, which again, would allow the surface to be smooth and the finish to be seamless.
Once the building was fully prepared, we could move onto repainting. All surfaces were coated in a polyurethane 2K paint, which provides guaranteed durability and longevity. We sprayed all external cladding panels, as well as both inside and outside curtain walling on the foyer, for a cohesive appearance.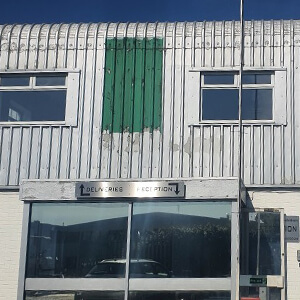 Before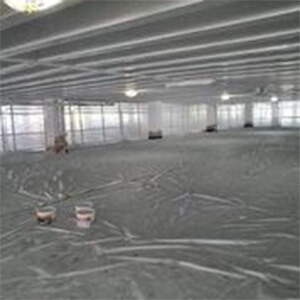 After
Services Used
Book Now and Get Your
FREE

Quotation On All Services.

Providing quotes completely free of charge with no obligation. Call today!