What The Client Wanted
The Just Spray team were instructed by a prestigious and famous jewellery shop in the centre of London to respray all of their cabinets. The Vault Jewellery Shop holds some of the most luxurious and beautiful jewellery items in the world, catering to celebrity clients and offering exceptionally breathtaking pieces. It was an honour for the team to be given the opportunity to work with the outstanding interior design to ensure that the outcome fit with the shop's image and branding.
Project Scope
Just Spray Project Prep
It was vital for the team to help the shop owners establish a colour that looked stunning and inviting for their prestigious clientele. For this reason, the team worked hard to provide the client with a wealth of knowledge and an array of colours within our database. The client chose a RAL 7016 Grey, which is a fairly common colour to use within modern retail properties. RAL 7016 is most commonly known as "Anthracite Grey", which is the aluminium powder coating colour from the European colour matching system, "RAL Colour Chart". Boosted by the upsurge in Aluminium fabricated windows and doors, Anthracite Grey has become one of, if not the most requested powder coating colours, so much so that most paint suppliers now carry it as a standard colour.
Carrying out the project
Before carrying out this commercial spraying, much like every project completed here at Just Spray, a site survey was completed to ensure that the team had a full understanding of the clients needs, as well as any hurdles that the team may have to overcome. By doing this, it allows the team to establish a plan before going ahead with on site spraying; which often includes any repair work that will need to be completed before spraying commences. Once the client had chosen their preferred colour, the team arranged a time and date best suited to the client to minimise downtime as much as possible. When the team arrived on-site, the first step was to sand down the existing paintwork to create a smooth basis for the paint to be sprayed on; this minimises the risks of bumps, cracking or bubbling as the paint dries. Once sanded down, the team then applied the RAL 7016 colour to the cabinets, creating a stunning finish to a beautiful property.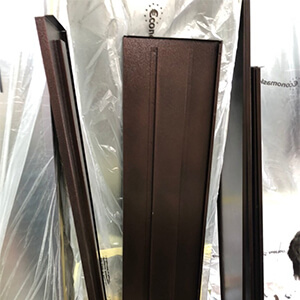 Before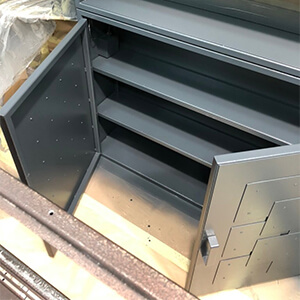 After
Services Used
Book Now and Get Your
FREE

Quotation On All Services.

Providing quotes completely free of charge with no obligation. Call today!