What The Client Wanted
A client came to Just Spray wanting to cladding repair and onsite praying an embossed panel that had been damaged during construction via another contractor. Due to the panel being a custom colour, the client wanted to feel confident in their decision and opt for a team that had not only the skills to complete this task, but the colour palette to seamlessly blend in the new colour to the existing colour.
Project Scope
Just Spray Project Prep
Due to the colour being custom, it was important that the Just Spray team visited the commercial site to ensure that we could perfectly colour match the embossed panel. This required the team to complete a survey and project plan to ensure the client felt confident and comfortable throughout the project. Just Spray has around 95% of all colours that are currently on the market from all of the well-known panel manufactures, which makes it exceptionally easy to match colours for the perfect finish to every respray project.
Carrying out the project
All of the Just Spray team are well versed and trained in the replication of embossed and special effect panels, so we knew exactly how to carry out this project to a high standard to ensure a seamless finish. Two of Just Sprays experts attended the site and used the newest HVLP turbine, which is lightweight and provides productivity and durability through its high-performance design. This allowed our operatives to complete the project effectively and efficiently, minimising disruption for the client. After the application, the client couldn't believe that the team managed to replicate the colour on the panel, making it look as good as new.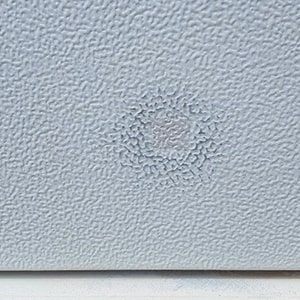 Before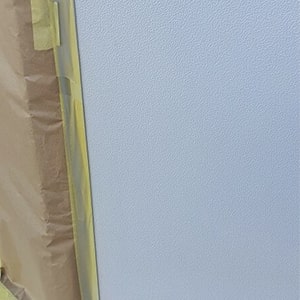 After
Services Used
Book Now and Get Your
FREE

Quotation On All Services.

Providing quotes completely free of charge with no obligation. Call today!