What The Client Wanted
For this project, the Just Spray team were contacted by a repeat client who required work on their new build industrial unit based in Bristol. The unit had experienced some damage, so was in need of both repairs and respraying.
Project Scope
Just Spray Project Prep
To assess the scale of the damage, our operatives arranged an initial survey, in which we could also determine whether any additional equipment would be required to complete the task at hand. Here, we spotted that the building mainly had lip damage on its Eurobond panels, along with additional damage on the flashings. As much of the work would be done on the higher areas of the panels, it was also concluded that our operatives would require both scissor lifts and cherry pickers.
Carrying out the project
On a date and time that worked best for the client's schedule, our operatives returned to Bristol to begin works on the industrial unit. As mentioned above, we used both scissor lifts and cherry pickers to ensure that all aspects of the repair and respray work could be completed to a high standard. All of our operatives are also IPAF 3a, and 3b qualified as standard, which means that they are well-versed on how to operate this extra equipment safely.
Once the access equipment was set up, we could then mask any areas that did not need to be resprayed before beginning repairs. Any areas of damage were filled, sanded down and then sprayed with a fresh layer of paint. Just Spray is lucky enough to hold one of the largest libraries of formulated colour matches for Eurobond, Kingspan, TATA, Trespa, Rukki, Alcubond, Trimo, and Alucobond panels, which meant that finding the exact shade was no problem. As you can see from the photos below, the panels and flashings now look good as new!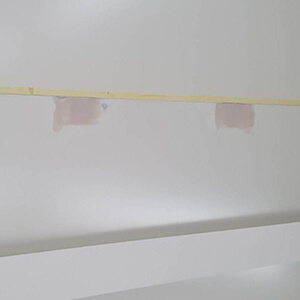 During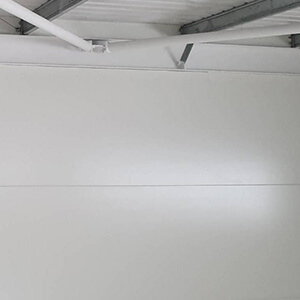 After
Services Used
Book Now and Get Your
FREE

Quotation On All Services.

Providing quotes completely free of charge with no obligation. Call today!