What The Client Wanted
The Just Spray team had been in touch with this client after receiving a call about their damaged external micro ribbed cladding panels.
Project Scope
Just Spray Project Prep
Unfortunately, this client had noticed a number of large dents and scuffs to their external cladding panels, after having some work carried out by another contractor. The warehouse unit was going through a full refurbishment, and the damages had been caused during the construction process, which was mainly located on the flashings and panel crowns.
Carrying out the project
The Just Spray team hosts one of the most extensive libraries of panel swatches and colours; this allows us to provide all of our clients with a perfect colour match. Before any of the work could be carried out, we completed a full site survey. During this time, we assess:
Health & Safety
Access Points
Damaged Areas
Team Size
Machinery Needed
Repair Type
Colour Match
Our colour matches ensure that our client is guaranteed the perfect colour and seamless finish, it also means our operatives are not required to spend hours on site tinting paint, which in the long term can cause the coating to have fading issues.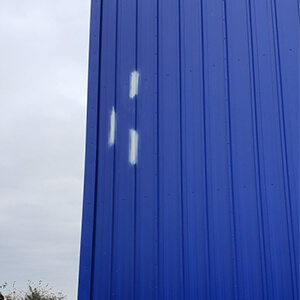 During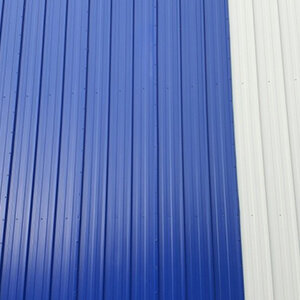 After
Services Used
Book Now and Get Your
FREE

Quotation On All Services.

Providing quotes completely free of charge with no obligation. Call today!