What The Client Wanted
The Just Spray team recently carried out a repair and respray project on a property in central London. The client required their windowsill to be sprayed and colour matched to the existing window frames on the rest of the building.

Project Scope
Before The Project Started
Before the project started, the team spoke with the client about their desired outcome. After gathering an understanding of the type of property, materials we will be working with, and the requirements of the client, the Just Spray team began colour matching the windows with our extensive arrange of outside spraying knowledge and equipment.
The windows were damaged, and the colour had dramatically faded due to exposure to adverse weather conditions. To ensure that every aspect of the project was completed to a high level of quality, the team made notes and structured a plan to repair the surface of the windows before applying the paint for a smooth and flawless finish.
Carrying out the project
The first step of this project was to fill in any of the large cracks and dents that the property had accumulated over the years. After filling, the team went around to sand the surface to ensure that there were no lumps and bumps in the area we would be spraying. Once this had been completed, areas that we did not want the paint to touch were carefully and meticulously covered.
The windows and panels were then carefully sprayed with a light blue/teal colour to match the existing colour around the property. The covers were then removed to reveal a seamless finish and fresh, clean window frames. The project was completed within the time frame that was discussed with the client, and they couldn't be more pleased with the result.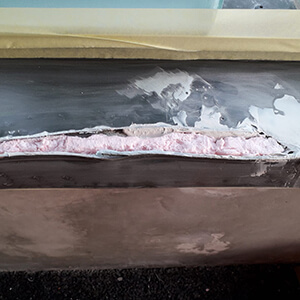 Before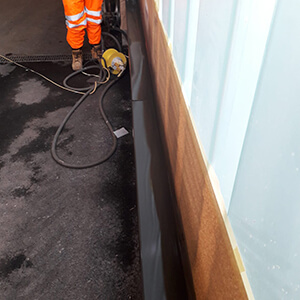 After
Services Used
Book Now and Get Your
FREE

Quotation On All Services.

Providing quotes completely free of charge with no obligation. Call today!