What The Client Wanted
The most recent project completed by the Just Spray team was on new-build apartments in South East London. The owner of the apartment block was looking to repair and respray various aspects of the property, both internally and externally.

Project Scope
Before The Project Started
During the construction process, various components of the apartments, including the aluminium windows, doors and cladding panels, had become damaged. To assess the condition of the property, we scheduled a full site survey with our Contracts Director, Craig. This concluded that the project would require a four-person team to ensure that all deadlines set by the client, along with handover dates, could be met.
As the cladding panels featured several different colours, we started by taking a few samples of the various shades. This allowed us to then create colour matched paint at Just Spray HQ in Hitchin, Hertfordshire, which would guarantee seamless results for the client.
Carrying out the project
The project was rather lengthy, which meant that the Just Spray team were working on the site for a long period of time. To ensure that the project continued to run smoothly, our Contracts Director visited the site once a week to carry out progress reports and ensure that all work was set to meet the deadline.
With all of our projects, our operatives keep both the client and Just Spray head office up to date with progress through daily reports. Included in the report is which aspect of the project has been completed that day, along with progress photos. This allows clients to review the project at any time.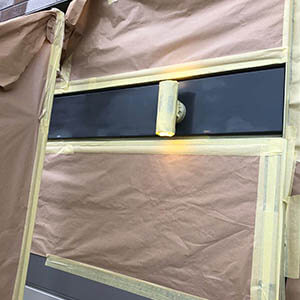 During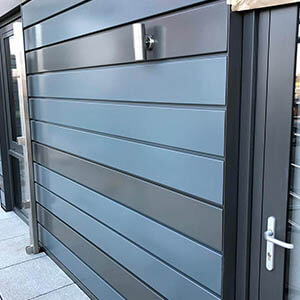 After
Book Now and Get Your
FREE

Quotation On All Services.

Providing quotes completely free of charge with no obligation. Call today!