What The Client Wanted
Our most recent client required a fair bit of work completing on their internal cladding panels. The Just Spray team carried out internal delamination to several Eurobond panels.

Project Scope
Starting the project
Craig, our Site Manager, carried out a full site survey with the client to assess the delamination. Having inspected the panels, we concluded that the best route would be to cut out the delamination and repair damaged areas.
Carrying out the project
To begin the repair project, our team filled with delaminated areas with fibreglass, which helps to rebuild the panel back up to its original state; therefore, making the panel completely level.
The affected areas were then primed, and a topcoat added, which was colour matched to blend seamlessly with the other internal panels. We offer a full in-house colour matching service, so if you or we are unable to find a colour, we can create it at our premises then deliver the Just Spray cans to the site.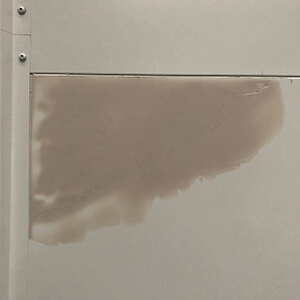 During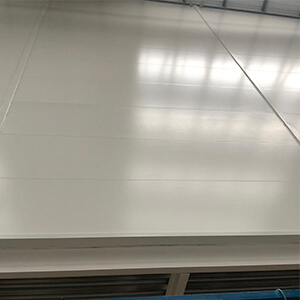 After
Services Used
Book Now and Get Your
FREE

Quotation On All Services.

Providing quotes completely free of charge with no obligation. Call today!