What The Clients Wanted
Our most recent client, Aldi, contacted us after having previous work completed by our specialist repair and respray team. After receiving such good quality work, they decided to ask us back due to a digger creating a fair amount of damage to their external cladding.

Project Scope
What The Client Had Done
We attended the site to repair and respray the ribbed external panelling which had several dents and scratches caused by heavy machinery. Our highly trained repair technician ensured that the profile of the cladding was restored before any of the resprays could be carried out. Once the repairs had been inspected by our onsite Manager Craig Bicknell, we then sent our spraying team onsite to respray all of the external cladding.
Did You Know!
Just Spray directly employs all of the teams we send out to each and every project. All of our teams also have branded vans and uniforms, so you will know exactly who is attending your site.
We are also officially the most Health & Safety accredited company in the UK!
Our accreditations include:
Constructionline Gold
Safe PPQ
ICATS – 3 of our office team are ICATS Trainers
FaceFit Testers
If you would like to know more about our accreditations and qualifications, feel free to read more on our accreditations page.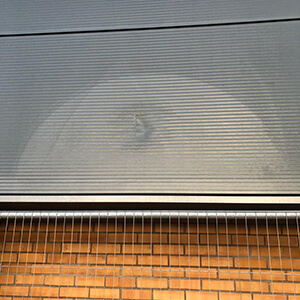 Before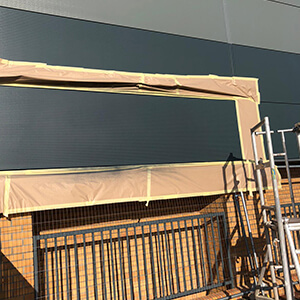 After
Services Used
Book Now and Get Your
FREE

Quotation On All Services.

Providing quotes completely free of charge with no obligation. Call today!