What The Clients Wanted
Our most recent client contacted Just Spray to spray five gorgeous feature staircases as part of a building refurbishment.

Project Scope
Before
The staircases had already been welded on site, so as a team, we had to ensure that once the stairs had been finished, they looked like one complete unit.
During
To prepare the unit for spraying, our operatives had to make sure we ground the metalwork down and filled any of the rigid places. Before we can spray, we also work on sanding all of the filler down to make sure there is a smooth profile. The Just Spray team then ensured the full working area was masked and protected before respraying with a RAL 9010 30% Gloss.
After
Due to the nature of the works, we completed this in one weekend over a Saturday and Sunday. As you can see from the images below the finished project looks amazing in a gorgeous white colour.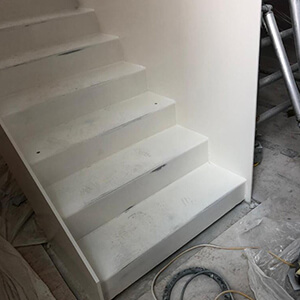 Before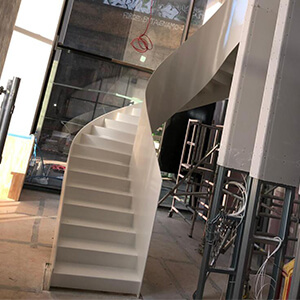 After
Services Used
Book Now and Get Your
FREE

Quotation On All Services.

Providing quotes completely free of charge with no obligation. Call today!