What The Clients Wanted
Our most recent client got in touch with the Just Spray team after having another spraying company complete work which was not satisfactory. Just Spray operatives had been instructed to repair and respray multiple areas to different units.

Project Scope
Before
The client had four different units they wanted us to work on, which meant there was a considerable amount of work to complete before the deadline. Our teams worked on repairing the cladding first to ensure that the profile was perfect, before moving onto respraying.
During
Before our spraying technician could begin working on the project, all of the cladding was assessed to ensure repairs were of the highest quality. Our highly trained spray tech then went onto spray all of the cladding panels with a Just Spray formulated paint. We formulate and mix all of our paints in-house, with the latest technology, which reads colours and gloss levels. All of the paints used during projects come in Just Spray branded tins and containers.
After
All of the work was carried out within the estimated time frame and to an impeccable standard.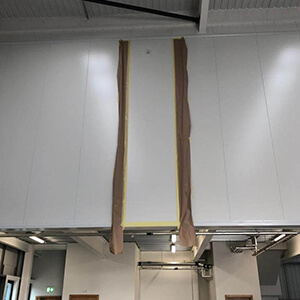 Before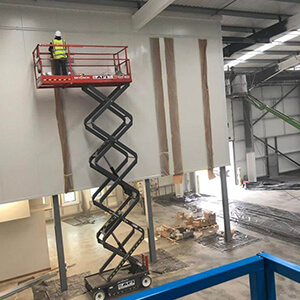 After
Services Used
Book Now and Get Your
FREE

Quotation On All Services.

Providing quotes completely free of charge with no obligation. Call today!