What The Clients Wanted
Just Spray had been instructed to carry out both internal and external repairs to Manchester Airport. They have recently built a large new terminal, which will prove to be a massive expansion for the busy airport.

Project Scope
Before
During the terminal construction process, there had been some small damage to a few internal and external cladding panels. It was imperative for the team that the cladding panels be repaired, as the facilities Manager at Manchester Airport certainly didn't want to open the new terminal with visible dents and scratches.
During
Our teams worked on the internal white liner panels in the baggage hall of the terminal, along with the external cladding panels. Both of which had to be colour matched to the Airports colour scheme.
After
To gain access to all areas of damaged cladding around the property, our operatives used a Scissor Lift and Cherry Picker. All of the operatives are highly trained along with IPAF 3a, and 3b qualified as standard.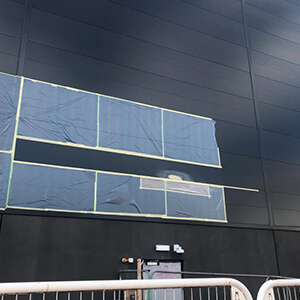 Before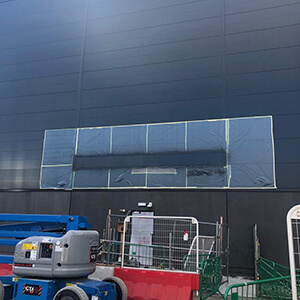 After
Services Used
Book Now and Get Your
FREE

Quotation On All Services.

Providing quotes completely free of charge with no obligation. Call today!