What The Clients Wanted
We were instructed to carry out repair and respraying to Hackney Library and Technology Learning Center as the cladding had become damaged and the colour had faded over a number of years.

Project Scope
Before
Works had to be completed over one weekend and with the building still being operational we had to ensure exclusion areas were set up to maintain a safe environment for the public.
During
As there were some higher points of the project which required equipment to reach, we had a specialist team on the project. Our operatives used a Tower to access the higher panels, and we also made sure we had PASMA Trained operatives to build the tower.
After
All of the work was completed in the desired time frame with two teams and both our General Manager and Operations Manager overseeing the works on site.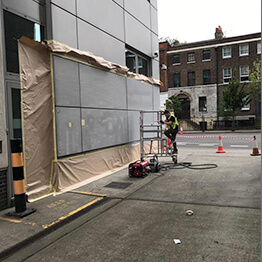 Before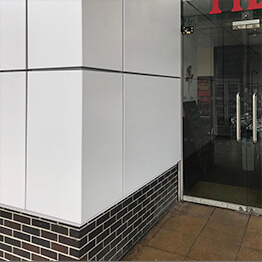 After
Services Used
Book Now and Get Your
FREE

Quotation On All Services.

Providing quotes completely free of charge with no obligation. Call today!