What The Clients Wanted
The Just Spray team recently attended a site to complete a full repair and respray on both internal and external windows. The company decided to undergo dilapidation works to their existing office building to give it a new lease of life.

Project Scope
Before
The property owner wanted to lease the commercial building so needed to ensure that all aspects looked brand new. Most of the damage was to the exterior to the property. However, there was also damage to the interior window frame, mostly around the handle.
During
Our operative seamlessly painted the window frames in the clients requested colour. A sleek RAL 6014 was used to provide a perfect colour match. To access the exterior windows, our operatives used a scissor lift. All of our operatives are IPAF 3a & 3b qualified as standard.
After
Company Supervisor, Gaffa Bicks, oversaw all of the works completed for this project. We also provided our client with a full report of the work completed, along with before and after pictures.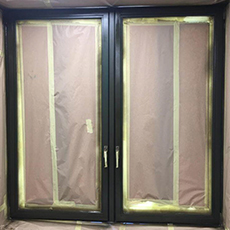 During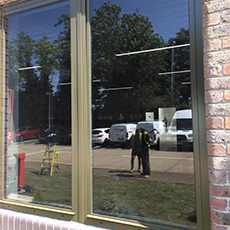 After
Services Used
Book Now and Get Your
FREE

Quotation On All Services.

Providing quotes completely free of charge with no obligation. Call today!